Today is Independence Day. It is a common ritual for me, on this day, to read the Declaration of Independence in order to reconnect with the "ideals" of liberty that have shaped this country's identity for the past 231 years. I put "ideals" in qutation marks because I am more and more dissatisfied, and a bit impatient, with the word. When men fight, they fight for something much more concrete than "ideals". They fight for home, family, community, and honour (for my fellow Americans, yes, I know, it shouldn't have a "u", but it just does not seem right without it).
"Ah," you ask, "is not honour an ideal?" Well, no. You see, when we describe someone who is honourable, there usually is good reason to do so. For instance, we may call someone who is reliable, consistently moral, upright, magnanimous, and generally worthy of high estimation as an "honourable man." Such individuals are looked upon with a great degree of respect because there is a history of a commitment to
honouring
their commitments, and are thus
worthy
of that high estimation. Dignity, worth, nobility, esteem-all of these are wrapped up in the word
honour
.
Honour is in fact the very last word of the Declaration of Independence: "And for the support of this Declaration, with a firm reliance on the Protection of Divine Providence, we mutually pledge to each other our Lives, our Fortunes, and our Sacred Honor." Now what precedes these stirring words are, first of all, general guidelines for when and under what circumstances one people may dissolve political ties with another, and alter their form of government (argued in good
Lockian
fashion). A detailed set of "evidences" that occasioned the move towards separation from Crown and Parliament follows. Since Crown and Parliament had not
honoured
their commitments to treat the colonials as free Englishmen, then they, the signers of the Declaration, would put their worth, esteem, and dignity on the line for the cause of liberty.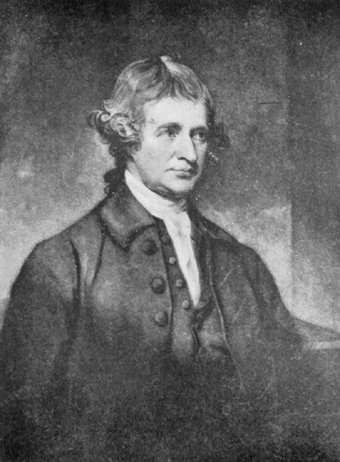 Now what is meant by liberty? It seems clear that, for the signers of the Declaration, liberty was no abstract notion or ideal. After all, Frenchmen would later in 1789 take up the fight against the French crown on the ideals of
liberte
,
egalite
,
fraternite
, resulting eventually in a cartload of headless corpses and a tyrant. As Edmund Burke would argue, the French Revolution was fought for the sake of abstractions. Noot so for the signers of the Declaration: something more substantial than an "ideal" was at stake-their rights as Englishmen. It is on this basis-i.e. their traditional and ancient rights as Englishmen-that they made their case. Liberty, then, like honour, is tied up in very specific and historically-rooted circumstances. John Locke argued along the lines of traditional English constitutional law in order to establish the common rights of men living in civil society (Second Treatise on Government). Likewise, the signers of the Declaration appeal to their common inheritance of English Common Law tradition, and this
Burkian
sense of ratioanl liberty that takes into account the "consent of our ancestors," as well as the governed. By "rational liberty," Edmund Burke meant one in which men are free to pursue their just and equitable needs and desires for happiness (as in Aristotle's
eudaemonia
, or that condition of well-being that results from virtuous actions), always with a view of our ancestors' input. He underscores this relationship between tradition and liberty in
Reflections on the Revolution in France
(1789):
"Through the same plan of a conformity to nature in our artificial institutions, and by calling in the aid of her unerring and powerful instincts, to fortify the fallible and feeble contrivances of our reason, we have derived several other, and those no small benefits, from considering our liberties in the light of an inheritance. Always acting as if in the presence of canonized forefathers, the spirit of freedom, leading in itself to misrule and excess, is tempered with an awful gravity. This idea of a liberal descent inspires us with a sense of habitual native dignity, which prevents that upstart insolence almost inevitably adhering to and disgracing those who are the first acquirers of any distinction. By this means our liberty becomes a noble freedom. It carries an imposing and majestic aspect. It has a pedigree and illustrating ancestors. It has its bearings and its ensigns armorial. It has its gallery of portraits; its monumental inscriptions; its records, evidences, and titles. We procure reverence to our civil institutions on the principle upon which nature teaches us to revere individual men; on account of their age, and on account of those from whom they are descended. All your sophisters cannot produce anything better adapted to preserve a rational and manly freedom than the course that we have pursued, who have chosen our nature rather than our speculations, our breasts rather than our inventions, for the great conservatories and magazines of our rights and privileges."
Thus, far from being an abstract "ideal", liberty is grounded on a bedrock of experience and natural law. For Burke, as well as for the signers of the Declaration, the common Englishman (and American) knows his rights not on the basis of abstractions, but on the basis of an inherited trust, one bequethed by his ancestors, forging a bond between the past, the present, and the future. What is bound up with with liberty? History, tradition, and natural law.
By birth, I am Cuban, but by adoption (if I can co-opt a Pauline metaphor) I am an Anglo-American. This means that this nation's history has become my history, its laws, rooted in English Common Law tradition, are my laws. As a result, I hold deeply a love and admiration for English history, law and institutions, which gave birth to the country I now call home.
So I raise a good pint of Sam Adams to my dear Republic. Long may it prosper! And I also raise my glass to Her Majesty, Queen Elizabeth II. Long may she reign!